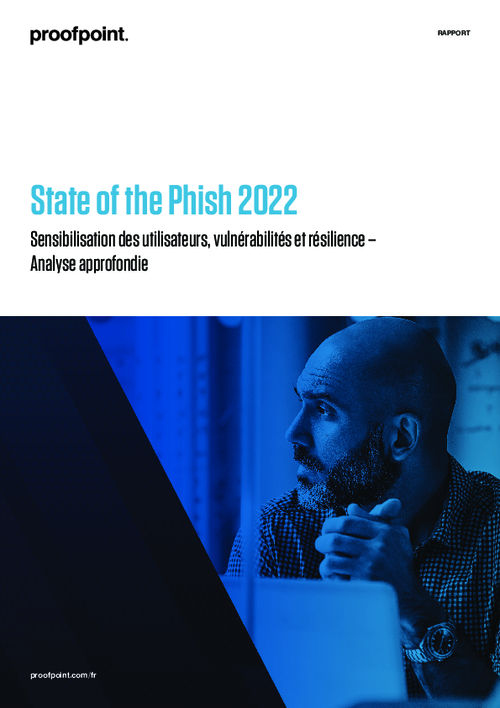 Tout le monde reçoit des emails de phishing. Mais tout le monde ne tombe pas dans leur piège. Lisez notre huitième rapport annuel State of the Phish pour en savoir plus sur la vulnérabilité des utilisateurs aux cybermenaces actuelles les plus redoutables. Ce rapport explore en profondeur les menaces actuelles et le niveau de préparation des utilisateurs pour s'en prémunir. Obtenez une mine d'informations, de statistiques et de conseils basés sur les évaluations des connaissances, les habitudes des utilisateurs en matière de cybersécurité et leur réaction aux simulations d'attaques de phishing. Vous découvrirez :
L'impact des attaques d'ingénierie sociale
Le taux d'échec, le taux de signalement et le facteur de résilience au niveau de l'entreprise, du secteur d'activité et du département
Comment les menaces émergentes et les données propres à votre entreprise peuvent (et doivent) vous permettre d'adapter vos cyberdéfenses
Les lacunes au niveau de la sensibilisation et des comportements de cybersécurité des utilisateurs qui pourraient mettre votre entreprise en péril
Les tendances en matière de menaces et des conseils pour renforcer l'efficacité de vos cyberdéfenses
Téléchargez le rapport sans plus tarder.