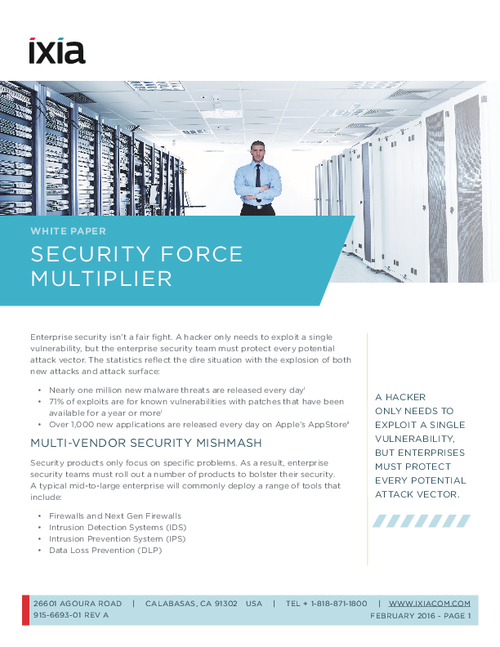 Enterprise security isn't a fair fight. A hacker only needs to exploit a single vulnerability, but the enterprise security team must protect every potential attack vector. The statistics reflect the dire situation with the explosion of both new attacks and attack surface:
Nearly one million new malware threats are released every day
71% of exploits are for known vulnerabilities with patches that have been available for a year or more
Over 1,000 new applications are released every day on Apple's AppStore
Ixia is the sponsor of this material. By submitting your information you agree to be contacted by Ixia on topics of interest. Before deciding, please review Ixia's privacy statement here.