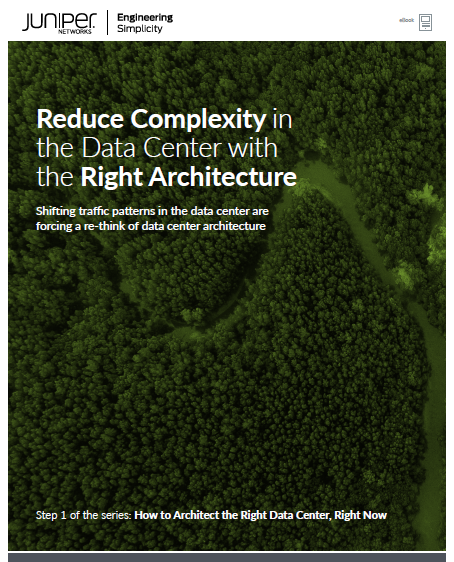 As modernized data centers scale up and out, there is a strong potential for growing complexity as well. IT teams need to be vigilant in simplifying architectures and operations as the technological landscape changes.
While the potential of monitoring and analytics in your data center is huge, to take advantage, you'll need an architecture that can handle shifting traffic patterns.
In this expert eGuide, you'll discover three ways of simplifying architectures, and how they can help you reduce complexity, improve workforce efficiency, and ease administration.
By clicking Download, I agree to the use of my personal information in accordance with Juniper's Privacy Policy. I understand and acknowledge that my information may be used for electronic marketing activities and other purposes, and may be transferred for processing outside my country of residence, where standards of data protection may be different.