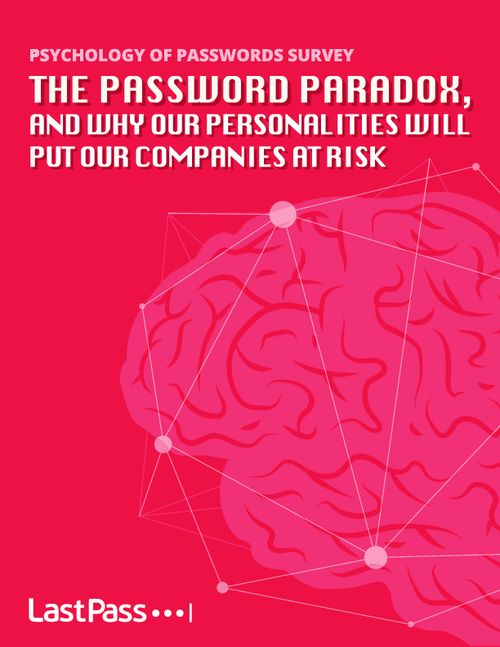 Are people predisposed to creating weak passwords due to their comfort level with simple, easy to remember names and dates?
Is the fear of forgetting a password a stronger motivator than the fear of being hacked?
Is it simply a case of user apathy that they either don't care or don't see themselves as being at risk?
Or, does it run deeper than that?
To further explore these issue, LastPass partnered with Lab42 to take a survey where it asked 2,000 adults around the world about their password habits, their beliefs and their understanding of what secure online behavior looks like.
Read this whitepaper to understand what makes a good password and why having one is important, but we continue to exhibit bad password behavior.