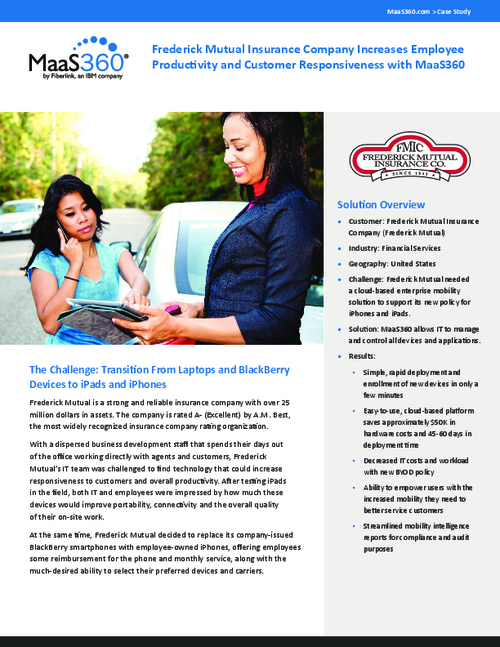 With a dispersed business development staff that spends their days out of the office working directly with agents and customers, Frederick Mutual's IT team was challenged to find technology that could increase responsiveness to customers and overall productivity. After testing iPads in the field, both IT and employees were impressed by how much these devices would improve portability, connectivity and the overall quality of their on-site work.
At the same time, Frederick Mutual decided to replace its company-issued BlackBerry smartphones with employee-owned iPhones, offering employees some reimbursement for the phone and monthly service, along with the much-desired ability to select their preferred devices and carriers.
The challenge was not only how to tackle the transition from Laptops and BlackBerry Devices to iPads and iPhones; but also secure the new mobile assets and safeguard confidential information. Read this case study to learn how they saved approximately $50K in Hardware Costs and 45-60 Days in Deployment Time.