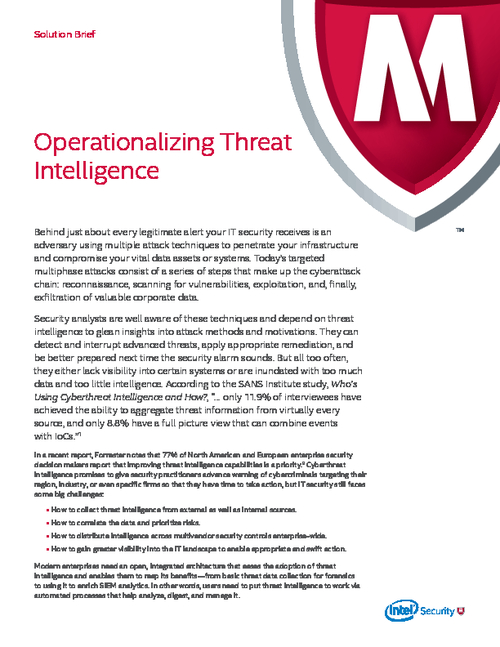 Behind just about every legitimate alert your IT security receives is an adversary using multiple attack techniques to penetrate your infrastructure and compromise your vital data assets or systems. Today's targeted multiphase attacks consist of a series of steps that make up the cyberattack chain: reconnaissance, scanning for vulnerabilities, exploitation, and, finally, exfiltration of valuable corporate data. Security Analysts too often, either lack visibility into certain systems or are inundated with too much data and too little intelligence.
Today IT security faces major challenges such as:
How to collect threat intelligence from external as well as internal sources.
How to correlate the data and prioritize risks.
How to distribute intelligence across multivendor security controls enterprise-wide.
How to gain greater visibility into the IT landscape to enable appropriate and swift action.
This whitepaper helps you understand how to put threat intelligence to work via automated processes that help analyze, digest, and manage it.