The New Cybersecurity Strategy
New CERT-In Leader Srinath on Securing the Ecosystem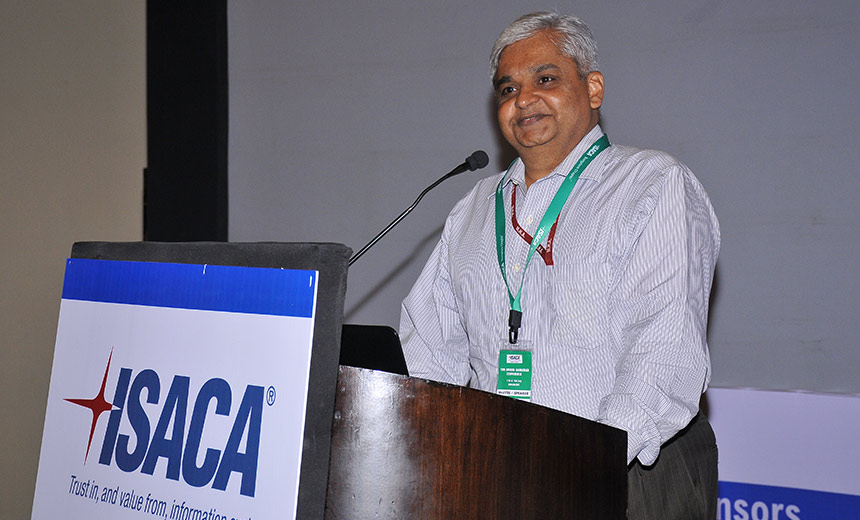 With Prime Minister Modi's "Digital India" project on the roll, making sure India is prepared to protect cyberspace against attacks and breaches has been a priority for CERT-India.
"Cybersecurity is the highest priority item for the country now, which is reinforced by the Digital India initiative," says B J Srinath, who recently took over the role of director general of CERT-In.
"Since it cannot be dealt with in isolation, it is imperative to involve key stakeholders from the government, private and public entities, national and global, to create a cybersecure ecosystem," he says.
Srinath believes that embedding the local best practices, combined with international best practices, is critical to combat cyberthreats, which are becoming borderless.
One way is to leverage technology and strengthen technical capabilities to predict and pre-empt cyberthreats. "Earlier, we were reactive to threats and implementing security was an afterthought; that is no longer the case," Srinath says. "The teams are able to pre-empt threats and generate necessary information to be shared among enterprises to make a purposeful action."
The biggest lessons learned by security practitioners from the global breaches of the recent past have been, as Srinath observes, in terms of understanding business priorities and how to safeguard data using security best practices.
In his first media interview since taking over as the director general as CERT-IN, Srinath discusses how important it is for practitioners to understand the risk profile of organizations and be prudent in learning from the breaches and the impact on cost. He also shares insights on:
The importance of information sharing;
How to help enterprises in building a cybersecure ecosystem;
A collaborative approach to creating a resilient cybersecure environment.
Before becoming director general of CERT-In, Srinath was the senior director of CERT-In, under the department of IT, Ministry of Communications and IT. He was involved in the conceptualization and development of a national cybersecurity strategy and implementation of a national cybersecurity assurance framework.