Governance & Risk Management , Privacy , Professional Certifications & Continuous Training
Hot Sessions: International Cyber Conference
Experts to Examine Key Facets of Law, Crime and Cybersecurity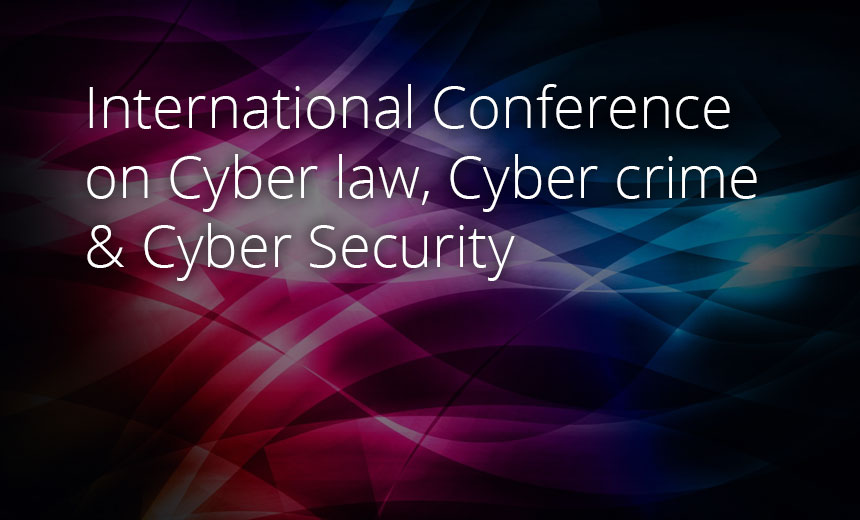 As cyberspace gets more vulnerable to newer forms of attacks, it is mandatory for all practitioners - whether from law enforcement and legal firms, information security or others - to get hands-on and understand the nuances of the entire ecosystem.
See Also: Maintain a Clear Bill of (Third-Party Risk) Health
Cyber law, cybersecurity, cybercrime - they all need a unique approach. And so practitioners must take the concerns and challenges of cyberspace seriously and learn lessons on how to be best equipped to address the challenges.
This is the second consecutive year that the ICCC is organizing the conference on this scale, bringing a spectrum of thought leaders on a common platform to address deeper concerns of cybercrime
This response is the foundation of The International Conference on Cyber Law, Cyber Crime & Cybersecurity 2015, being held in New Delhi on Thursday, Nov. 19, at IIC, being organized by Cyberlaws.Net and Pavan Duggal Associates.
According to Pavan Duggal, Attorney, Supreme Court of India and President of Cyberlaws.Net, the conference expects to have over 300 participants, including representatives from central and state governments, various ministries, law enforcement agencies, the police, business, IT, corporate, academia, service providers, international organizations and security thought-leaders.
This is the second consecutive year that the ICCC is organizing the conference on this scale, bringing a spectrum of thought leaders on a common platform to address deeper concerns of cybercrime.
The objectives of this one-day event are interesting:
Identify the emerging cyber law trends and jurisprudence impacting cyberspace in today's scenario;
Create awareness about newer forms of cybercrime impacting all stakeholders in the digital and mobile ecosystem;
Identify the areas in cybercrime where cyber law needs to be further evolved to meet stakeholders' expectations;
Work toward creating an international network of cybercrime and cyber-legal law professionals which could then be an important voice in further development of cybercrime and cyber law jurisprudence across the world.
This group of cybersecurity and legal experts brings insights on legal issues, regimes, cybersecurity issues concerning detection, investigation, prosecution methods, third party liabilities and preparedness of enterprises to tackle challenges.
According to Duggal, the 2014 conference had six plenary sessions and 12 parallel sessions. More than 100 speakers from different parts of the world shared their perspectives and deliberated on important issues in cyber law, cybercrime and cybersecurity.
The 2015 conference brings a wider spectrum of speakers from various sectors to discuss newer challenges India is vulnerable to and find methods to develop a cyber-resilient nation.
Vital Sessions You Cannot Miss
ICCC touches upon all critical aspects of cybersecurity that are throwing up huge challenges, and there are lessons one can learn by attending the exclusive sessions and parallel panel discussions. Some unique topics include:
New forms of cybercrime;
Surveillance, Interception and Sovereignty;
Dark Web--A New Blackhole;
Mobile crime;
Internet governance--progress so far and challenges ahead;
Cyber war and legalities;
Has digital privacy evaporated?;
Data protection--new legal manifestations;
Cybersecurity risk management;
Social media, societal behaviour, cyber safety;
Cyber disaster management;
Protecting your data, intellectual property and brand in cyberspace;
Security and ensuring safe electronic transactions.
The conference will kick off with the inaugural address by Justice Madan B Lokur of the Supreme Court of India, followed by plenary sessions by P K Malhotra, secretary, Ministry of Law & Justice, Government of India; Prof. Antonino Zichichi, president of World Federation of Scientists; and Steve Crocker, Chairman, Internet Corporation for Assigned Names & Numbers.
Important sessions that have clear lessons for practitioners include:
What You Need to Know about Cyber law Today?
Is Cybersecurity A Fad or Do We Need to Be Concerned?
Cybercrime, Cybercrime Everywhere, Not Many Convictions in Sight;
As Corporate and Intermediaries, how much are we liable today for third party data?
Crystal gazing all to the horizon--what we need to be prepared for regarding cyber law and cybercrime.
The event will conclude with Pavan Duggal's message to the participants on the key takeaways, as well as a valedictory address by J Satyanarayana, secretary, Department of IT, ministry of Communications and IT, Government of India.
As cybersecurity and cybercrime has emerged as the top challenges for the nation and top agenda items for its rulers, it's a perfect time to be interacting with key stakeholders to understand the future course of action being planned to thwart and combat it, as we progress into the New Year to face new challenges.
That's my take on the critical sessions at the ICCC conference. What's on your mind, and what would you like to see and hear at the event?