Security Reference Blueprint For Banking IT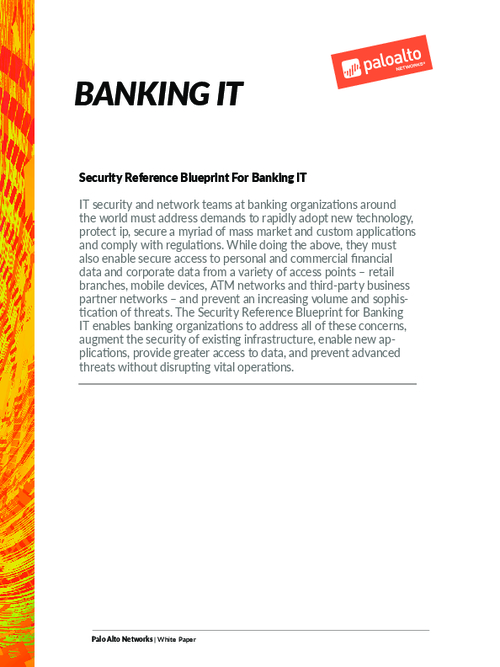 IT security and network teams at banking organizations around the world must address demands to rapidly adopt new technology, protect ip, secure a myriad of mass market and custom applications and comply with regulations. While doing the above, they must also enable secure access to personal and commercial financial data and corporate data from a variety of access points - retail branches, mobile devices, ATM networks and third-party business partner networks - and prevent an increasing volume and sophistication of threats.
The Security Reference Blueprint for Banking IT enables banking organizations to address all of these concerns, augment the security of existing infrastructure, enable new applications, provide greater access to data, and prevent advanced threats without disrupting vital operations.