An Inside-Out Approach to Enterprise Security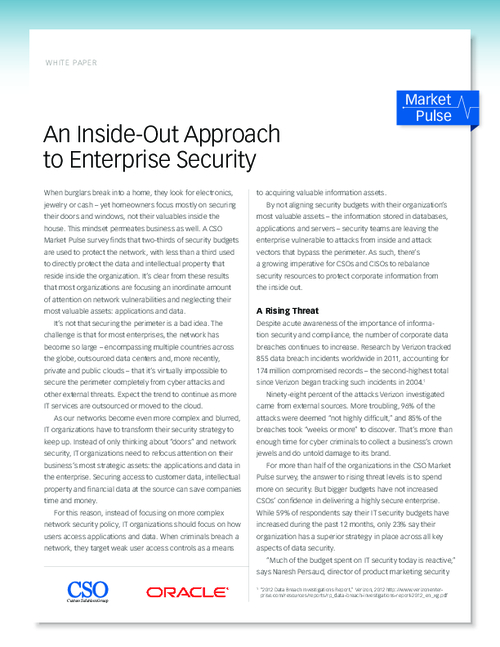 One issue for CISOs and CSOs who are looking to revamp their security strategies involves justifying the payback on security investments.
An inside-out approach could help security chiefs address this challenge. Protecting data at the source increases confi¬dence that security investments are aligned with the greatest threats. Protecting data in the database would also save both time and money because most of the organization's sensi¬tive data resides in the database. As a result, an inside-out approach would achieve a higher return on their security investment.
Learn about three steps CSOs and CISOs should take to realign their resources and increase confidence in the robustness of their security infrastructure:
Align business strategy with security strategy
Revamp processes and privileges
Design for scale